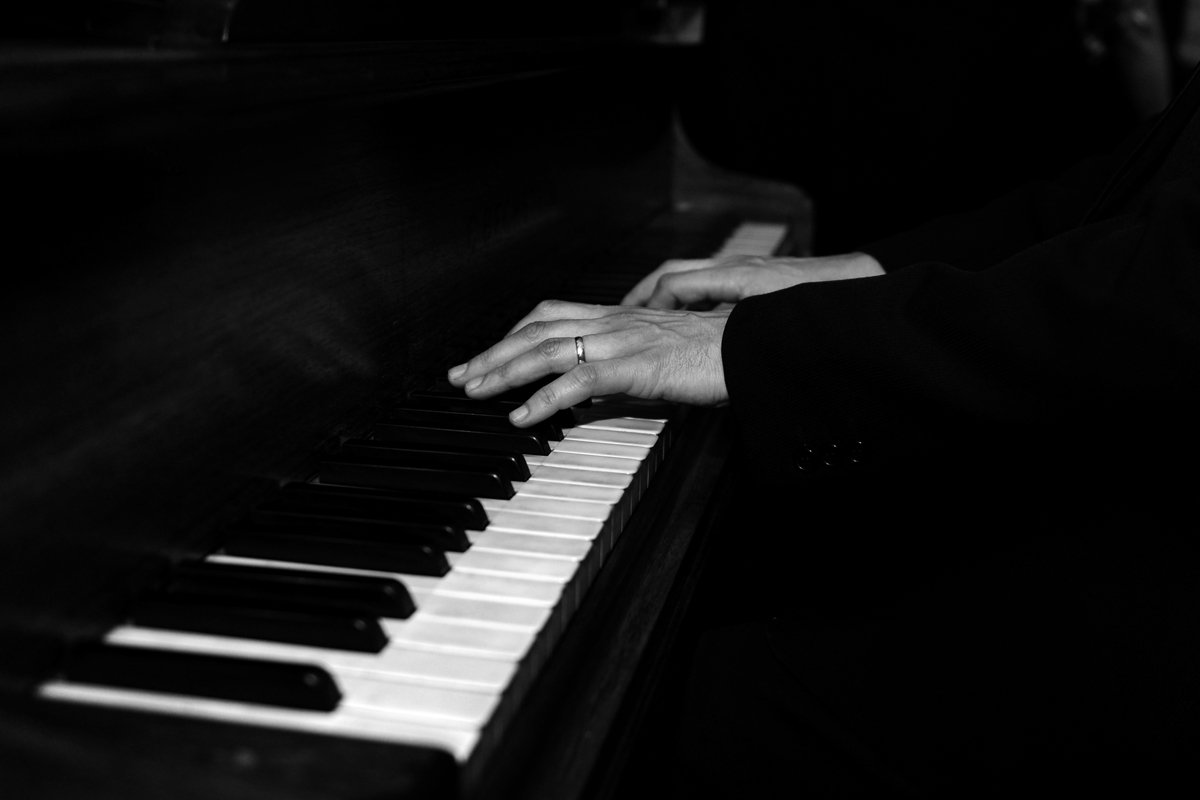 I'm often asked what sort of music I play, the answer is best summed up with everything and anything.
I enjoy all styles of music and I've been told this is evident when people hear me play the piano.
For instance you might recognise Nirvana's "Smells like Teen Spirit" played in a classical piano style or maybe some Mozart played as a jazz tune. I play mainly from memory but also use sheet music and play by ear too which is particularly handy for any requests.
I store all my sheet music on an iPad so no more messy sheets of paper cluttering up the piano, plus it's quicker to find that rare tune and anything I'm not familiar with is only a quick google search away!
If there's a song or tune that's particularly special to you I'd be only too happy to learn it for your wedding or function for no extra fee. Please send me an email or telephone 0787 6644 176 if you need any more information or wish to make a booking.
Click here to view a list of some songs I can play without music